Prayer
BENEDIC'TION, n. [L. benedictio, from bene, well, and dictio, speaking. See Boon and Diction.]
1. The act of blessing; a giving praise to God or rendering thanks for his favors; a blessing pronounced; hence grace before and after meals.
Many people offer thanks before eating. That's common enough. But Webster suggests something more in his definition. Something more beautiful even than a prayer of blessing.
Saying Grace after meals? Who does that?I can honestly say I have never heard of doing that until I read Webster's definition. But it makes sense. Think of the ten lepers that Jesus healed (Luke 17). Only one returned to say thanks. Only one offered his grateful benediction after his provision of healing was supplied.
Am I quick to offer my benediction after my needs are met, or do I just pray a  desperate prayer and then run off like a happy child with an ice cream cone  when the moment has passed?
I like to try and write down things that I am thankful for in a notebook so I can recall them later. It's another opportunity for benediction. For pouring. For quiet communion.
Paul understood this idea of benediction. His letters end with a lovely benediction and encouragement to the believers he is writing:
Now unto him that is able to keep you from falling, and to present you faultless before the presence of his glory with exceeding joy, to the only wise God our Savior, be glory and majesty, dominion and power, both now and ever.  Amen.

Jude 1:24,25
May my life be a continual outpouring of thanksgiving unto my God. My my days end in benediction and peaceful praise, for He is most worthy.
There isn't much better reading on the subject of faith in the Bible than Hebrews 11. Known as the "Hall of Faith," it is a dizzying recitation of people who chose to believe God, even when some of their natural eyes never saw what they were believing for. Do I have that kind of faith? The faith to simply trust God?
God is not ashamed to be called their God. Heb 11:16b
Wow. God was so moved by their faith that He was proud to be called their God.
I want to be that person, the one who pleases God in that way. I know as a mom I want to be proud to be my child's mom. God is the same. But the difference between my parenting and God's is our works don't make Him happy, our faith does.
Faith is what makes God happy. He said so.
But without faith it is impossible to please him. Heb 11:6a
Faith, Simply childlike trust in Him is all we need. Not works of the flesh, not perfection. Then He is proud to call Himself our God and I can rest knowing He has the whole world in His hands.
Reading Ann's post on her yearly ritual challenged and inspired me. I never had thought of doing that before but it makes sense. Naming a year seems to make it more purposeful, more important, more intimate.

So I set out to discover my own word for 2011. Like a child in a wondrous candy store, nose pressed, heated breath fogging the glass, I searched for the perfect word to summarize the focus of 2011. Would I choose something sweet and lemony like Refreshing? Maybe sugary satisfying Joy instead. Or would I select the licorice root Righteousness? Oh what a wonderful dilemma!
So while I prayerfully considered my choices I reviewed some of the scriptures that have spoken to my heart lately. Then it jumped out at me.
POUR
And if you pour out that with which you sustain your own life for the hungry and satisfy the need of the afflicted, then shall your light rise in darkness, and your obscurity and gloom become like the noonday. Is 58:10
I am poured out to be refilled.
It's not simply "giving 'til it hurts" or until I am depleted. God doesn't work that way. He gently and completely pours into us so that we can pour ourselves out again.
It's such a beautiful thing when it comes full circle. Pouring to be refilled to pour out again. I am going to seek out ways to pour out to my family, my friends, the world, so that their needs might be met. And then getting refilled becomes the sweetest treat of all.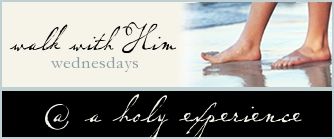 There is no shortage of noise today. In fact, it's hard to get away from noise at all. And when we do, often the awkward silence makes us uncomfortable. We want to fill every moment with talking, with music, with anything. What are we trying to avoid? What are we pushing away in the cacophony?
A hurricane wind ripped through the mountains and shattered the rocks before God, but God wasn't to be found in the wind; after the wind an earthquake, but God wasn't in the earthquake; and after the earthquake fire, but God wasn't in the fire; and after the fire a gentle and quiet whisper.   1 Kings 19:11, 12 The Message
We hear things all day long–car horns, children talking, phones ringing, TV, radio, music, you name it. Even in our prayer time the tendency is to do all the talking. In this passage Elijah hears God speaking in a still, small voice. You can't hear that kind of conversation if your mouth is open.
Listening is an acquired skill, an art. It is more than just hearing; it's actively taking in, processing. It is alert, quiet expectation. It is straining for the input, for the voice at the other end of the line.
Prayer is just as much about listening as it is about talking. You cannot have a conversation without two parties engaging. Next time you have a time of prayer, I encourage you to be aware of how much you talk and how much you listen. God is just waiting for you to ask what He has to say to you.
Christians in South Korea have the benefit of going to Prayer Mountain. There they have created small prayer rooms that one can close themselves off to concentrate and pray. You can make a special place in your home for quiet prayer. Even a small corner or under a desk can make a great prayer grotto at home.
Find a place in your home that's not busy. a back corner, closet floor or even below a desk can serve as a quiet spot. If you'd like, put up some scriptures, reminders, small maps or pictures. Put a pillow you can sit on and you're good to go. Children love secret spaces, so this might be right up your child's alley. It's a quiet spot where they can go to be alone and talk to God. Encourage them to take their Bible and prayer journal with them to write down anything God tells them.
With  the busy pace of today's life why should we take time to pray regularly as a family? There are many reasons.
Unity. People who pray together grow closer.
Teaching. It's a great opportunity to teach your child (and learn yourself) how to hear from God.
God says to. We are commanded to "pray without ceasing."
Altruism. We think of the needs of others and not our own.
Peace. We know we have taken our needs to God and He is taking care of things in His time.
Perspective. We are concerned with what God is doing all over the earth, not just in our own backyard.
Contentment. It brings satisfaction and lessens our need for "stuff" and allows us to just "be."
A family prayer journal is a great way to chronicle your journey together. All you need is a blank book and a pen. Everyone can add to the book as needed. Keep track of prayers and answers, keep pictures and drawings of things on your heart, and things your learn about prayer. Keep it as a sort of spiritual scrapbook for your family. Since it's all together in one journal instead of each having their own journal–or in addition to your own–you have a great snapshot of your lives during a particular time. It would be especially good for important milestones, like an illness, loss of a job, a new addition to the family or other life changing event.
Just make sure you stay alert. Keep close watch over yourselves. Don't forget anything of what you've seen. Don't let your heart wander off. Stay vigilant as long as you live. Teach what you've seen and heard to your children and grandchildren.     Deut. 4:9 The Message
God says we are to remember His deeds and tell them to our children. What better way than in a journal?
As parents we are to lift our children up in prayer daily. (Sometimes hourly!) But in the business at times I found myself struggling to focus my mind, so I kept praying the same basic things every day. Then someone gave me a new tool to make my prayer time more effective.
I have had this prayer calendar for a long time and thought I'd pass it along.  It will help you pray for your children about something different each day.
Praying for Our Children Calendar
If you would like to, please leave a note about how you pray for your children. Also see my previous posts on prayer. I did a series a while back on family prayer.
Be Intercessory
This one can be a challenge for children, who (hopefully unlike their parents) are pretty ego-centric. It is nice to form habits early that include prayer for others.  It is scriptural and also practical.
We should always be mindful of the lost around us. We should also be quick to pray for anyone at any time, even in the store or in our neighborhood. If you encounter someone with urgent needs, I encourage you to stop and pray right then. It is very rare that someone will not accept an offer for prayer.
You can encourage your children to intercede on behalf of others by offering them opportunities. Things like prayer lists and bulletin boards can keep children mindful of the needs of others. And it helps even more when your first answer to a need they bring to you is to pray about it. Even a simple two sentence prayer can move mountains. Putting the needs of others before your own will develop children who are giving and loving. They will also see the scripture in Matthew played out in their lives, when Jesus said not to take care for your own needs, but to seek His kingdom first. They will see God's blessing on their lives and it will increase their faith all the more.
Gal 6:2 Bear ye one another's burdens, and so fulfil the law of Christ.
Jam 5:16 Confess yourfaults one to another, and pray one for another, that ye may be healed. The effectual fervent prayer of a righteous man availeth much.
Mar 13:33 Take ye heed, watch and pray: for ye know not when the time is.
Luk 10:2 Therefore said he unto them, The harvest truly is great, but the labourers arefew: pray ye therefore the Lord of the harvest, that he would send forth labourers into his harvest.
Be Effective
This may seem like a no-brainer to you, but there really is a strategy to effective prayer, according to God's Word.
1) Pray God's will. What is His will? His Word. Praying scriptures is a sure-fire way to get your prayers answered.
2) Get along. Especially live in peace as husband and wife. (1 Peter 3:7)
3) Live a forgiving lifestyle. James 5:16 mentions forgiveness and effectual prayer in the same verse. Knowing God like I do, I don't think this is a coincidence.
4) Seek out peace in your home. 1 Peter 3:8-11 It is difficult to pray with and for people you are striving against. Live together as allies, as a team, as fellow soldiers in God's army. Make sure you have one another's backs and your prayers will become more meaningful, sincere and effective.
5) Pray with faith. James 1:5-8, Mark 11:24, Daniel 10:9-13. When you pray according to God's will, you can rest assured He will answer.
6) Know what it is you are praying for. It is hard to pray with faith when you aren't exactly sure what it is you are praying about. You don't necessarily need all the details in every situation, but a general idea is very helpful in applying your faith and praying effectively.