Literature
No need to dress up
Room to mess up
Strength to fess up
Home is where grace lives.
More corny jokes
Laughter evokes
Fun, happy folks
Home is where joy lives.
No secrets to keep
Enjoying sweet sleep
Drink it in deep
Home is where peace lives.
Forgiving a wrong
Heart ties are strong
Where I belong
Home is where love lives.
©Anna-Marie Hawthorne
Rise and fall.
The tune is slow and regular.
Memory's shadow
floats
on a steady breath
of salty spray.
Mister moon
is the conductor
of this melody—
frothy tones mingled with starlight.
Briny echoes
of happier times—
ripples of love's tender ease—
found lapping
at your mind's shore
each time
you close your eyes
and hold its iridescent home
to your ear.
©Anna-Marie Hawthorne
So I'm on day three of my attempt to post every day this month. It's a big challenge that @scotters tossed out and I sheepishly accepted.
I don't think I've posted this topic—ever. I noticed there's no fiction on this list. Hmmmm…So what I'm reading (all but one on Kindle), in no particular order:
1. One Thousand Gifts is the hands-down best book I have read in a long time. Her writing is like, well, poetry. I cried every single time I picked it up. I was sorry when I finished it. If it was ice cream I would have licked the spoon. and the bowl. and the carton.
2. The 100 Things Challenge had me at "Challenge." It deals with American consumerism and living with less. I like it so far. It's the latest in a series of minimalist books I've been reading.
3. The Productive Writer is pretty self-explanatory. Good book filled with all sorts of real world writing advice and how-to's. I really like Sage Cohen a lot and I've taken one of her poetry classes online. Very helpful book!
4. George Washington's Sacred Fire covers the faith of Washington. In a word, inspiring.
5. Answers to prayer from George Muller has delighted me to no end. His prayer life has intimidated amazed me for years and it is nice to find another of his works. I highly recommend his autobiography.
Have you read any of these? Recommend anything you are reading?
LIT'ERATURE, n. [L. literatura.] Learning; acquaintance with letters or books. Literature comprehends a knowledge of the ancient languages, denominated classical, history, grammar, rhetoric, logic, geography, &c. as well as of the sciences. A knowledge of the world and good breeding give luster to literature.
There seem to be two camps concerning literature:  those who think you should shelter your children and those who think that difficult books are a tool for discussion. Of course older children can handle things that younger children cannot. And difficult discussions on slavery, racial slurs, abuse, etc. do need to happen. I think for me it's not a matter of "if" but "when."
I have heard both sides of the argument and they both have merit.  I think I come down on the side of caution. My children count on me to keep them safe. The mind is the most. I do not ever want to allow them to put something there that they are not ready for. I believe literature (true literature) is a terrific way to introduce difficult topics in their natural settings. Books can open casual doors for conversations that might seem contrived otherwise. Then Biblical Principles can be introduced/applied where they fit.
And then there are some books that I do not believe qualify as literature, are salacious or are otherwise twaddle. Those don't make the cut. But important works are worth reading and discussing together. Because we are "living" with the books and their characters, I want to make sure we are "acquainting" ourselves for a specific reason and not just to have something to read or because it was recommended by someone else.
Where do you fall in the book sheltering debate?
This is a guest post by JoAnne Bennett, a dear friend and mentor. She was kind enough to provide the following post and I'm so glad she did.
We will use the time line for the facts which must be memorized for that unit.  As we do an overview to introduce the unit, I emphasize that these are the most important events.  We will add other significant events as they are discovered and discuss their relation to the major events.
We usually draw separate time lines for political events and for spiritual developments during that period of history.  For literature, we will do one for the author's life time and another for the setting of the story or the main character's life.
The applications for time lines are numerous.  Perhaps the most indispensable is to show relationships between events.  One method is to use parallel time lines on the same page to  show cause and effect.  You can then draw  arrows from one line to the other to dramatize the relationship.  For example, make a line for a Washington's life and one for the historical events of that time.  Note how the events around the man affected his attitudes and
accomplishments.  If he responded positively, the events could cause him to rise to greatness.  Point out that in every crisis God raises up a man to meet the needs of His people.
Another way to use parallel time lines is to color code specific periods or events.  When we studied the Middle Ages, we designated historic events on the basic time line.  Then we entered the periods of art and architecture as colored parallel lines: Byzantine was blue, Romanesque was red, and Gothic was yellow.  It was easy to see the political turmoil of the fifth and sixth centuries in Europe had a relationship to the simplicity of art and the elaborate adornment of the Gothic developed as prosperity came to the nobility through the feudal system.
Time lines give order and perspective to the events we study.  When we look at the "coon skin cap" and the "whale" stuck to our time line, it would be simple for even small children to reason that the time span is too wide for Jonah together.  Notice also how the important events get closer and closer together until, by the end, labels and pictures will overlap.  God is certainly moving faster as we near the end of  "the days of man."
Another use of time lines is for periodic review.  No matter what time period we are studying, I will occasionally call for a "pop test" of  U.S. history.  This is based on a time line we did which includes crucial developments such as Columbus in 1492, Pilgrims in 1620, Revolution in 1776, Civil War in 1860′s, World War I & II, etc.  When we hear some news story which compares an event to the Great Depression, I want my children to be able to tie that to something concrete in their minds. Having them draw a time line to recall those facts has been the most efficient use of our time.  It is much faster than writing an essay question or having mother devise a fill-in-the-blanks test — and it is quicker to grade.
GO FORTH AND DRAW TIME LINES
Take the ideas I have presented and personalize them.  Improvise!  Improve!  See how many varieties you can use!  I believe you will agree it is one of the handiest tools in your "teacher's bag."
JoAnne Bennett is a seasoned Biblical Principle Approach mom. She has two grown children and three grandchildren, with one more due to arrive in June 2009. Since raising her own children, she teaches and mentors other home educators. Her internalization of Biblical Principles and application of a BPA philosophy makes her an important resource for home educating moms. You can find out more about her at her Web site, Academic Advantages.
I just love going to my local used home school store. The woman that runs it is a walking home school catalog. Her knowledge of all the different curricula is staggering. And there is where I happen upon most of my home school loves.
My newest favorite resources are these giant, yet unassuming books. They may not sound like a big deal, but they are–at least they should be.
I am in love with all the Teacher's Book of Lists books (available at Amazon and other online bookstores). They are worth their weight in gold. Yes you can probably find all the information on the Internet, if you took months, and even then you may not find it all. Why put yourself through that? It's organized and at your fingertips right in this book. For example, some things included in the comprehensive science book are:
plant terminology and classification
dyeing procedures (from plant sources)
animal classification, reproductive and life cycles
major terms of the 10 human body systems
determining to mole of a compound
balancing chemical equations
isotopes of chemical equations
classification of energy
calculating the specific gravity of a mineral
codes for weather symbols
classification of stars by color and temperature
base two
checklists for graphing conventions
metric conversions
professional publications
science fair project information and checklists
And that's just a few of other over 290 lists. In the literature book you can find 247 lists like vocabulary lists for all sorts of writing; lists by theme, genre and author; lists of award winners and books that have been made into movies. You can search by literary period, find a nice list comparing gods and goddesses and even lists of famous characters.
I think you get the point. You will be so glad you have these books on your lesson plan bookshelf. It is saving me so much time looking up things that I need to grab and move on. These book keep me from getting lost in the details, so I can focus on the principles I want to teach. These lists are great for illustrating principles, gleaning ideas for reading lists and essay questions and for just plain fact-gathering and they cover k-12, so there are no other books to buy (always a winner to me!).
If you prefer integrated studies, these are still valuable. You can use them as project starters, essay fodder and just general resource. Because they are broken down by subject you are able to hone in on just the info you need. You can also see who the subjects intertwine. And you can use them to make mini offices for your kids on any subject. If you aren't convinced by now, you are a hopeless case. Or you  have another easy source for all this information available at the tum of a page. If you'd like to share a favorite resource, please leave a comment. I'm always curious to know what other moms are using in the homeschooling.
A few years ago I purged all the "twaddle" on our bookshelves. I have been diligent since that time to fill our shelves with literature that would qualify as soil softeners.
Ms. Rosalie Slater referred to certain literature as "soil softeners," or material that softens the soil of the heart for instruction in righteousness and planting seeds of Biblical principles. Here are just a few of the many soil softeners we enjoy in our home.
Mary Jones and Her Bible is a beautiful story of a girl who worked and saved for years and walked 20 miles to buy it. It is such an inspiring story. The story teaches character such as diligence and parental respect and a love for God's Word.
My Kingdom by L. M. Alcott is a 4-stanza poem about self-government that children can memorize. It softens the heart and opens the door to discussion about Christian self-government. By the way, she wrote it when she was 13 years old.
Little Pillows and Morning Bells by F.R. Havergal are one of my all-time favorites. I adore her and these simple children's books are precious and full of ideas about God that children can understand. They are to be read before bed and upon waking. Plant the seeds of placing God first and last in your day.
One Morning in Maine by Robert McClosky is a lovely story about God's creation and the power of nature. It will encourage stories of childhood summers and weather. You can see the majesty of God's creation, His creativity and the power of childhood memories.
Little House Series by Laura Ingalls Wilder shows the character of the pioneers and the strength of a godly family. It will insipre boys and girls alike to obey their parents, appreciate nature and enjoy the blessings they have.
The Autobiography of George Mueller is wonderfully inspiring. His character and conduct is something we should all aspire to.
Music by Isaac Watts. His Divine and Moral Songs  for Children will teach your children about godly character in  a way kids love, set to music.
And they shall be mine, saith the LORD of hosts, in that day when I make up my jewels; and I will spare them, as a man spareth his own son that serveth him. Malachi 3:17
When He Cometh
When He cometh, when He cometh
To make up His jewels,
All His jewels, precious jewels,
His loved and His own.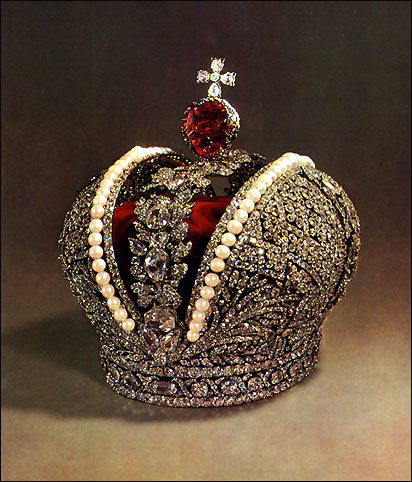 Refrain
Like the stars of the morning,
His bright crown adorning,
They shall shine in their beauty,
Bright gems for His crown.
He will gather, He will gather
The gems for His kingdom:
All the pure ones, all the bright ones,
His loved and His own.
Refrain
Like the stars of the morning,
His bright crown adorning,
They shall shine in their beauty,
Bright gems for His crown.
Little children, little children,
Who love their Redeemer,
Are the jewels, precious jewels,
His loved and His own.
Refrain
Like the stars of the morning,
His bright crown adorning,
They shall shine in their beauty,
Bright gems for His crown.
Words by William O. Cushing
Music by George F. Root
I am always on the hunt for good books. I mean the kind of books that you pass on, not toss out. Recently I purged our bookshelves and got rid of a lot of "twaddle", making room for more of the great stuff. Here are some of my recent finds.
Child's Bible Reader (c) 1898

 Great little book covering the whole of the Bible in 52 weeks . Written for Sunday School classes, it is still a great read here at home.
One Morning in Maine
We get this from the library over and over again. McClosky is my favorite children's writer (at this time) and we never get tired of the story about Sal. She loses a tooth and has many adventures in Maine with her family.
Time of Wonder Another terrific book by Robert McClosky. I really enjoy his take on a summer in Maine. His writing is powerful and exciting and so beautifullly descriptive I feel like we are there.
We Help Daddy 
is a book from my childhood. I remembered loving this Little Golden book so I bought it on eBay and I still remember how happy that little story made me.
I hope you are making time to read to your children, whatever age they are. I know that when we make smoothies before bed, even my husband enjoys a story about Pooh and the adventures in the Hundred Acre Wood (A.A. Milne is probably my all-time favorite children's author. His writing is so clever that adults enjoy it as much as the children!).
I have made so many "friends" along my homeschool journey–Charles Willson Peale, Laura Ingalls Wilder, Christopher Columbus, Louisa May Alcott, Benjamin West. Then yesterday a new friend came into my life– Frances Ridley Havergal. We met quite by chance, bumping into one another at a local thrift store. And I am sure I will ever be the same.
The little book I picked up for two dollars was a well-worn copy of Havergal's Kept for the Master's Use. (I have since discovered that she wrote several books for children, which I am now eagerly seeking!) The unassuming tome is thoughful application of Scripture in a personal way, using our lives and bodies to illustrate her points, using her hymn "Take My Life and Let it Be." Chapters include: "Our Hands Kept for Jesus," "Our Voices Kept for Jesus," "Our Silver and Gold Kept for Jesus," "Our Lips Kept For Jesus," and so forth. Here is a sample from her chapter entitled "Our Feet Kept for Jesus:"
The figurative keeping of the feet of His saints, with the promise that when they run they shall not stumble, is a most beautiful and helpful subject. But it is quite distinct from the literal keeping for Jesus our literal feet.

There is a certain homeliness about the idea which helps to make it very real. These very feet of ours are purchased for Christ's service  by the preciious drops which fell from His own torn and pierced feet upon the cross. They are to be His errand-runners. How can we let the world, the flesh and the devil have the use of what has been purchased with such a payment? (p. 60)
And she has this to say about Jesus' hands in the final chapter entitled "Christ for Us:"
3. His Hands "for thee." Literal hands, literally pierced, when the whole weight of His quivering frame hung from the torn muscles and bared nerves; literally uplifted in parting blessing. Consecrated, priestly hands; "filled" hands (Ex. xxviii. 41, xxix. 9, etc., margin)– filled once with His great offering, and now with His gifts and blessings "for thee." Tender hands, touching and healing, lifting and leading with the gentlest of care. Strong hands, upholding and defending. Open hands, filling with good and satisfying desire (Ps. civ. 28 and cxlv. 16). Faithful hands, restraining and sustaining. "His left hand is under my head and His right hand doth embrace me."
Ms. Havergal's poetic prose and call to consecration are inspiring. I know I will pore over her book for years to come, allowing my new friend to challenge and inspire me, beckoning me higher and higher in Him. So I'm off to put on a pot of tea and sit with my new friend and listen to her thoughts on the Saviour I so dearly love.
Links to her biography, music and writings:
My King: or Daily Thoughts for the King's Children
Poetry Selections from The Ministry of Song
The Works of Miss Havergal (Online reading)
Morning Bells; Or, Waking Thoughts for Little Ones