Christian
With the start of the new year I always determine to read through the Bible in a year. This is definitely doable and definitely challenging–at least for me. Of course it always helps to have a plan, so here are some links to Bible reading plans. Did you know people have gone to the trouble to make plans for 30,60, 90 days? chronological ones? topical ones? ones from several books at once or just straight through? One on the list here is sure to fit your needs and your life.
If you have Logos (like me)–or another computer program– then you can customize your plan how you choose with a keystroke. There are so many plans to choose from! When you live in a country with such free and easy access to God's word I believe it's all the more reason to read it daily. I pray you will dedicate yourself to reading God's word daily this year.
What plan fits you best? Have you ever completed reading through the entire Bible?
Ann has a splendid tradition of naming each new year. Last year I started that little exercise as well. You can read about that word here.
This year I have been carefully searching for the perfect moniker for 2012. It's not an easy task, to be sure. Something about the process seems weighty and significant and it's easy to become paralyzed as the word lies just out of reach.
Last year lives up to it's name. I expect this year to as well. My word for this year is
Salient.
Salient–standing out conspicuously : prominent; especially : of notable significance
It is my aim this year to focus on the salient in my life, to always pay closest attention to the things that are most important and significant. It's not easy to do in this world where everything—even the trivial—seems urgent and important.  I pray God will help me filter the salient in my life and place it prominently before me.
By shifting our focus from what we do to what God does, don't we cancel out all our careful keeping of the rules and ways God commanded? Not at all. What happens, in fact, is that by putting that entire way of life in its proper place, we confirm it.                       Romans 3:31 The Message
There isn't much better reading on the subject of faith in the Bible than Hebrews 11. Known as the "Hall of Faith," it is a dizzying recitation of people who chose to believe God, even when some of their natural eyes never saw what they were believing for. Do I have that kind of faith? The faith to simply trust God?
God is not ashamed to be called their God. Heb 11:16b
Wow. God was so moved by their faith that He was proud to be called their God.
I want to be that person, the one who pleases God in that way. I know as a mom I want to be proud to be my child's mom. God is the same. But the difference between my parenting and God's is our works don't make Him happy, our faith does.
Faith is what makes God happy. He said so.
But without faith it is impossible to please him. Heb 11:6a
Faith, Simply childlike trust in Him is all we need. Not works of the flesh, not perfection. Then He is proud to call Himself our God and I can rest knowing He has the whole world in His hands.
Hope is sometimes not easily embraced. When in the throes of trouble sometimes it is easier to hold hope at arm's length, to wallow in the negative feelings of the moment instead of holding hope close to the chest, allowing it to permeate the soul. Hope
is all sunshine, warm and life-energizing. There is nothing to lose and everything to gain by embracing the hope that Christ offers.
It is not my nature to hold to hope, at least not on a regular basis. I tend to let my flesh run free and wallow in the muck of sadness, frustration and self pity. In the darkness it is painful to shine the hope that heals. My spiritual eyes have adjusted to the darkness and the shock  of light hurts. But once the eyes adjust to the warm rays I can see the Hand extended to raise me from the mire, that hand that was always there, waiting for my hopeful embrace.
Like much of the country, we have endured a blizzard the last 36 hours.
It was an amazing display of snow and wind in all its wintry glory. But to me the real story is not those who got stuck in the snow (like me), but those who were helping their neighbors.
When I got stuck there were no less than 5 people who stopped to check on me. The first pickup of 20-something dudes in hunting camo worked for about a half hour to try to pull me out–for free. I made them take the little cash I had in my wallet. They apologized they couldn't get me out and moved on to the next stranded motorist. (BTW, stuck vehicles littered the road everywhere, including a fire truck, ambulances, city buses and even a city snow plow. This was no ordinary snowfall!)
But they weren't the only ones. There were guys like them all over town. Neighbors helping neighbors. Those stuck in their cars on the highways pooled resources
and worked together to wait out the storm. Another man an his son also came by to try to pull me out but they couldn't either. No problem. A nearby hotel had a nice warm room and plenty of hot water (for a fee!).
It was touching to see men out in subzero blizzard conditions out looking for people they don't know to help them out–for free. They could have been warm at home with their families but they were searching for strangers to help. It may be cold outside but my heart has never been so warm.
Reading Ann's post on her yearly ritual challenged and inspired me. I never had thought of doing that before but it makes sense. Naming a year seems to make it more purposeful, more important, more intimate.

So I set out to discover my own word for 2011. Like a child in a wondrous candy store, nose pressed, heated breath fogging the glass, I searched for the perfect word to summarize the focus of 2011. Would I choose something sweet and lemony like Refreshing? Maybe sugary satisfying Joy instead. Or would I select the licorice root Righteousness? Oh what a wonderful dilemma!
So while I prayerfully considered my choices I reviewed some of the scriptures that have spoken to my heart lately. Then it jumped out at me.
POUR
And if you pour out that with which you sustain your own life for the hungry and satisfy the need of the afflicted, then shall your light rise in darkness, and your obscurity and gloom become like the noonday. Is 58:10
I am poured out to be refilled.
It's not simply "giving 'til it hurts" or until I am depleted. God doesn't work that way. He gently and completely pours into us so that we can pour ourselves out again.
It's such a beautiful thing when it comes full circle. Pouring to be refilled to pour out again. I am going to seek out ways to pour out to my family, my friends, the world, so that their needs might be met. And then getting refilled becomes the sweetest treat of all.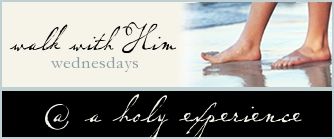 Since I have started working again I have noticed there are a few correlations between what I do now and home educating.
Individual attention. I have two patients and so I am able to concentrate only on them.
Specialization. It takes a special skill set to work as an ICU RN. It also takes a special skill set to homeschool.
Continuing education. You are always learning as a nurse and as a home educator. If you aren't learning in either role then something's wrong.
Critical thinking. You must constantly evaluate test results and assessments, put clues together and think three steps ahead.
Caring for the whole person. As a nurse I don't just care for a person medically. I also care for their spiritual well-being and their soul as well. As a home educator the same is definitely true.
The little things matter. What I do–or don't do– can make a BIG difference. And little changes in my patient can mean big things down the road. Noticing subtle changes in your children can also make a big difference down the road.
Caring for the vulnerable. It is my responsibility to care for those who cannot care for themselves. They are counting on me to know what to do and how to do it. I also have to teach them things they need to know until they are well enough to take care of themselves. I feel it is my responsibility to not just make sure they are still alive when I go home, but that they are well cared for, that I do all I can to make their lives better.
You can't do it alone. No man is an island. We aren't created to be isolated. Teamwork is important, even within families. Don't be a martyr or a victim. I need help turning, double checking and sometimes just reinforcing my gut feeling when dealing with patients. Home educators can't be lone rangers. You cannot be everything your children need all by yourself.
They aren't with us very long. My patients move out of ICU ASAP. That's a good thing and as long as they are in my unit I want to make sure they are well cared for. Our children aren't with us long either. Before you know they seem to move from toddlerhood to high school!
You have to love it. You'll burn out. You won't do a good job. Those whose care you are charged with will resent you. You can make silly mistakes because your heart isn't in it.
They are both critically important roles, and both extremely rewarding as well. When done right, they make a difference in the lives of the individuals in our care.
…if only I may finish my course with joy…

Acts 20:24 AMP (emphasis mine)
This is part of my life scripture. It is one that is dear to me and only recently I have seen it anew. There are three things in this lovely passage that I want to emphasize.
Finish
I am to finish, whatever that means for me. For some home educators it's graduation. For others it's somewhere along the way. No one can tell you where that is but God. You just want to make sure you are on His schedule, His timing. God's into completing things. He's not one to leave unfinished projects and neither should we, especially in the home education realm.
(my) Course
I have a specific path. Part of it is a mother, part a wife, part a sister, a daughter, a friend. My course happens to include home education. It's in my DNA. He hard wired me for this and equipped me for it. He knew my faults and trusted I could do this anyway. With His guidance and tender mercies I can, but not in my own strength.
And I have to stick to my course, not another's. It's so easy to compare, to feel inadequate and to judge. We must take care to keep to the path God has planned for us. Our goal is not to finish someone else's course, but our own.
Joy
This is the hard part (at least for me). We may not finish our course at all, but if we do, it's too often through gritted teeth with a bad attitude. His yoke is easy; His burden is light. It's not enough to just get through it. Lots of people can do that. It's the fruit of joy that sets us apart, making our lives tantalizing to those around us. Even in the rough spots on our course we have fixed our eyes on the prize. No, not graduation or smart children or even strong Christians. Our prize is that heavenly reward, that "well done, thou good and faithful servant." It's the fellowship with Him as we move from day to day that renews us and brings us the joy we need to keep going.
There truly can be joy in the journey. We can be content in the now and see God working all through our busy days. We can finish our course with joy, which is all I aim to do.
What is your life scripture?
My oldest daughter (10) entered this year's essay contest from our state's Christian homeschool organization. The topic was "The Role of Christians in Government." When I saw the title I knew she just had to enter. It took a lot of prodding but I finally got a paper out of her. She typed it up, then saw that it had to be hand written, so she copied it and we put both copies in the mail. A couple of days before Capitol Day we got that all-important email: she won!
The judges thought her essay was the best one entered in any age category. They wished the high schoolers could have written as well. Here is her essay in its entirety.
According to Webster's 1828 dictionary, the word government means "who or what is
in control." In the Garden of Eden that Who was God, and He governed us internally. Then
sin changed things and now we need more external government. That's where Christians
come in, offering God' s idea of government.

One of the roles of Christians in government is to follow. Follow Jesus, that is. Always
follow your leaders unless they do not line up with God' s Word. Be a good example to other
followers.

Another role is to pray. You need to pray for the right candidates to be elected. You
also need to pray that the leaders we have will make right choices, according to 1 Timothy
2:1&2. Prayer sometimes makes the difference between life and death.

Still another role Christians have in government is to lead. When you lead as a Christian,
you reflect God. God's leadership is wise, consistent, righteous and just. In fact, the Bible in
Job 34:17 says that you should not lead if you don't agree with God' s justice.

Christians get ideas regarding government from the Bible. The Founding Fathers called
the Bible "America 's political textbook." Christian leaders should look to godly leaders in the
bible for insight and wisdom.

It is a great responsibility to elect our own leaders. We should vote carefully. The most
basic role of Christians in government is to show others how God wants us to live, no
matter what role we are in.
I share this not to get a pat on the back, but to demonstrate God's faithfulness. When we instill Biblical principles in our children, they can think governmentally. It just becomes their way of thinking. I am raising the next generation of godly Christians who will hopefully lead and not blindly follow. This essay gives me much hope for America's future.
And it was a real treat for her to win a prize for her hard work too! On Capitol Day February 10 we made a trip to Oklahoma City for her to receive her award. And when she received a copy of her citation a few days later she was over the moon. It's a giant certificate with her essay printed in the body inside a blue folder. She will treasure it as one of her special homeschool memories. And so will I.
This 5th principle may seem tricky at first. You may wonder how on Earth that applies to your personally. Let's discuss that very thing.
The Principle of Representation
Ex. 18:25-26, Deut. 1:13 (Moses is the first example of this principle).
The Children of Israel chose their own representatives. Rev. Thomas Hooker used this principle in a 1638 sermon that inspired the first constitution in America–the Fundamental Orders of Connecticut.
Christian form of our government
As we have discussed at length in past posts, everything works from internal to external, including the Christian form of our government.
The internal relates to the spirit of the Law. It includes internal government, private property and voluntary union–all of the things we must do of our volition.
The external is the letter of the law, with its rules and structure, including representation, separation of powers and our dual form of government.
Separation of powers
The first full expression was also in the Fundamental Orders of Connecticut. According to Webster's 1828 dictionary, conscience is:
Internal or self-knowledge, or judgment of right and wrong; or the faculty, power or principle within us, which decides on the lawfulness or unlawfulness of our own actions and affections, and instantly approves or condemns them.
Ms. Slater correlates this definition to the separation of powers individually. We 1) ascertain the duty (legislate), 2) act on it (executive) and 3) judge our actions (judicial). You can imagine what could happen if these powers were unbalanced:
1) seeing what needs to be done and not acting
2) not being diligent or overstepping our bounds
3) being overly critical of ourselves or not holding ourselves accountable
Dual form of government
America is the only nation in the world to have a balance of state and federal powers.
The law and the Gospel are the basis for our form of government.
The end of law is…to preserve and enlarge freedom — John Locke
The law is an instrument of grace, revealing our sin and affording a Saviour.  In the Gospel, God's love and the Holy Spirit are both indwelling and outworking. Ms. Slater also says that the Gospel is both evangelical and political(p. 56). To read more about that you'll have to get the book. (You mean you haven't gotten it already!?) Maybe I'll post about this later.
This principle applied educationally is as follows:
dual form of government: dual levels of responsibility and authority (children over one another, parents over children, God over parents, etc.) There are "two sovereign spheres within one sovereign body of law."

law and the Gospel: class constitution, rules, order, law and love.

separation of powers: executing lessons (especially math)–identilfy, perform, check. Dive duties to them to perform, allowing them to be in charge, and then allow them to follow the same checks and balances.