Streams of creative consciousness
Creative ideas are great. They are necessary and they have been given to us by God. We are made in His image, the Ultimate Creator. But our creative thoughts, like all of our thoughts, must not rule us.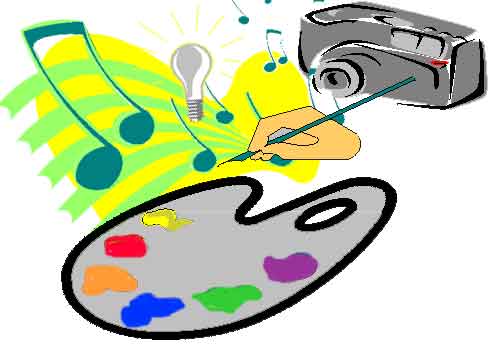 Creative types are long on ideas. We have them running out our ears. If ideas were green beans we would have bushels and pecks. I know I sometimes can't help myself. If we pass an empty storefront, my family often plays a game of "what business would do well there." If I hear a business owner struggling, I brainstorm ways to help them out of their pickle. If I hear a homeschool mom frustrated about an area, I tend to think up a dozen ways to help her out of her situation. We love to think of how we would spend a million dollars, how much good we could do for the world.
There is nothing wrong with these activities. They are not bad, in fact, they can be brain stretching exercises that can help me think in new ways. However, if the thoughts come and come and come, then it can become a problem.
We are not to be slaves to our thoughts. In fact, we are to take every thought captive (2 Cor. 10:5). Out thoughts are to serve us. Just because an idea comes to mind does not mean it should be acted upon. Every good idea is not a God idea. And it takes listening to the still small voice of the Holy Spirit to distinguish the difference.
I used to think that if an idea popped into my head I should do it, just because it was there. This is not Christian maturity. The mature Christian seeks God's direction–the when, the how, the if. It seeks the mind of the Lord, not their own mind (Acts 22:14). If God gives the go-ahead–if it is His will as laid out in His Word–then I am free to pursue that idea (John 8:28). Otherwise I need to wait (1 Cor. 2:16, Is. 55:9).
What do I try to do now? I write down all the ideas that come into my head. Some are for me now, some are for others who cross my path, some are for me later, some go in the circular file. If I write it down then it gives me peace and that little idea is not rolling around untethered in my head. Also started this blog as a outlet for some of the crazy ideas I get. I talk to my husband too and he helps me as another filter. He is much less emotionally attached to an idea than I am and can help me work through it or let it go. These tools help me harness my creative energy so that it is working for me, not just causing chaos and disorder in my thought life.
We must sanctify our minds and think on things that are lovely and of good report. We must treat our thought life as holy ground. Don't let just any weed come in and ruin the garden you have made. Keep your thoughts in order and your creativity will serve you well.
0 Responses to Streams of creative consciousness